A Gallery Of Our House Renovation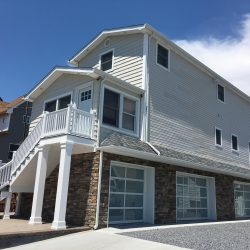 Kitchens
Bathrooms
We have extensive experience in working as sub-contractors in various grant programs in many states such as Texas, Louisiana, New Jersey, and New York. We have worked in the Galveston County SRL Program, Louisiana HMGP, New Jersey RREM Program, New York Rising as well as many other Parish SRL Programs in Louisiana.
Our house raising and remodeling work speaks for itself as we take a hands-on approach for every job. Providing the highest standard of customer service, we view serving our customer as our most important responsibility.
We provide fast build-out times, from notice to proceed to key-handover to homeowner. We review every schedule, every day, to ensure the critical path of each schedule is addressed. By practicing these disciplines daily, the number of days to complete the work is reduced significantly.
Quality construction is achieved by utilizing a quality control checklist for each phase of construction. The checklists are reviewed by each field superintendent and checked by the production manager to ensure quality standards are met on each home. All of this comes together to deliver the absolute best in home remodeling and house elevation. If you like what you see, give TurnKey a call today!